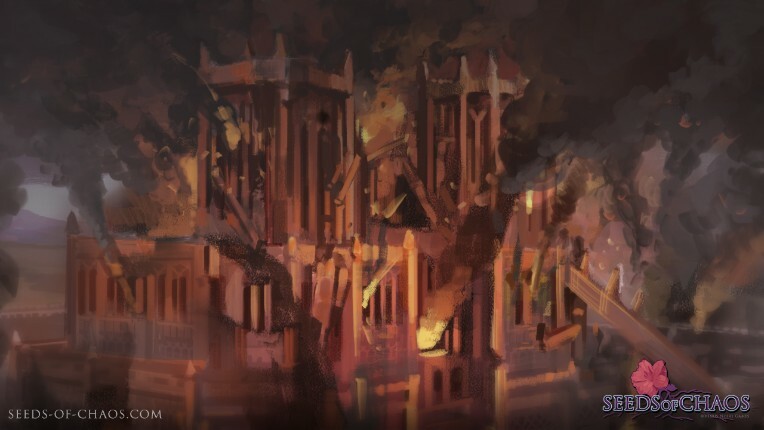 Hello everyone,
Time for our usual monthly update about what we have been up to here at Venus Noire. We've been having another good month on the business side, last month we broke 10k for the first time on Patreon, and we are just about to hit 5k sales over on Steam (and are only 3 reviews shy of earning a "Very Positive" rating, so if you still need to write one *hint hint*). As always, we will push on as best we can, and maybe we can keep this upturn going. :)
I haven't got a lot to say about the release, so I am going to talk about something else (which we'll get to in a minute), other than we are continuing to work on it as discussed last month. There might be one small hiccup as I haven't heard from MDN in a few days (which isn't like him), hopefully it is nothing, but worst-case scenario, we already have last month's CGs (and Sommy is doing another group sex illustration) and I will use these to release the update on time, and then follow up with any missing CGs in a second release ASAP.  
Anyway, now that Rastedel is nearly almost finished (oh Lordy, praise Jesus), I thought it'd be a good idea to talk a little about what we are planning to do next. I know I have mentioned it before, but here's a little more detail:


Mechanics overhaul
There's been complaints about the mechanics for a while now, so Rein designed an entire new system in order to address them. This system will allow you to specialize in things such as stealth, deception, etc. using "levels", allowing you to pass checks without random dice rolls, eliminating some of the frustration. Our python coder (who does all the work beyond my skill level), Dragoon, coded the core of this system a few months ago, but we haven't had time to test it due to Rastedel. Now that is pretty much behind us, implementing the new mechanics will be one of our top priorities.
Map update
We are also looking at ways to improve the map. Sommy would like a bit more visual flair, so he is in discussions with Dragoon about what can be done on that front. We'll also be looking at adding quality of life improvements that have been requested in the past (such as a zoom out function, to view more of the map), as well as adding more content to the east side (more villages, resources, and the upcoming Goblin quest).
NPC arcs
Moving on to the writing side of things, we'll be working on giving every major character in the castle a narrative arc that incorporates player choice. The reason we slowed down a bit on character events was that we wanted to move from random events to ones that told a story, so we have been planning for a few months. There are already two of these arcs in the game that have made significant progress (Winter's Helayna events, and Rein's Cliohna ones), and each major NPC will be getting a similar arc. These will be a series of events that shape Rowan's relationship with the people around him, and play out differently depending on your choices. They will not only affect things in act one, but also in future acts. 
Other arcs
We've also been doing a lot of planning on the other two arcs that take place in Rosaria, the fey arc, and the goblin arc. Hooky is going to be getting back to mostly working on the fey arc now that Rastedel is pretty much done, so you'll be seeing some of that in the next few months. We'll also be starting on the goblin recruitment narrative in the future, but there'll be more on that nearer the time.


Act Two
We have also been spending a lot of the time in the last few weeks plotting act two. As we get nearer to the end of the first act, we'll be trying to find time to work more on act two to make the transition as seamless as possible. We need to figure out a few things, like how to best import act one data, and look at opportunities to improve the game in a completely new build, but our main goal is to avoid a long delay between the end of act one and the beginning of act two.
So, that's it for today. A bit of a long one this month, but hopefully this will have been of interest to most of you. I'll be doing the CG poll in a few days, and then, assuming everything goes well as usual, the release will be on MARCH 29th
Please consider supporting us on:
Seeds of Chaos is also available for purchase on Steam!